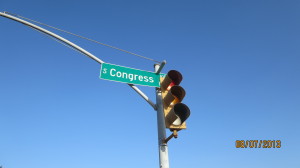 You know you are in South Austin once you have cross the river (Lady Bird Lake) coming from downtown. It has its own feel and moves to the beat of its own drum. South Austin truly personifies "Keep Austin Weird" and is home to some of the great Austin landmarks like Saxon Pub, Continental Club, Perla's, Zilker Park, and Big Stacy Pool.
Real Estate in South Austin
Navigating Real Estate in South Austin can be tricky, luckily Texas Dream Realtor's Agents live and work in South Austin. Let us use our expertise to help you find your Texas Dream in South Austin. Here are some good South Austin Real Estate Facts:
Home Values:
Below $100,000:
14%
$100,000 To $150,000:
4%
$150,000 To $200,000:
15%
$200,000 To $300,000:
34%
$300,000 To $500,000:
29%
Above $500,000:
2%

Year Built:
1999 & 2000:
7%
1995 & 1998:
3%
1990 & 1994:
1%
1980 & 1989:
29%
1970 & 1979:
27%
1900 & 1969:
32%
South Austin Neighborhoods South Austin is home to some of the best neighborhoods in Austin. There is up-close Travis Heights, Bouldin Creek and Barton Hills and some South Austin staples like Shady Hollow, Circle C and Westgate. Click Here to view a Map of some South Austin neighborhoods.
 South Austin High Schools

Premier High School – Austin
Juan Diego Catholic High School
Travis High School

South Austin Middle Schools

Fulmore Middle School
Richards Young Women Leaders

South Austin Elementary Schools

Dawson Elementary School
St Ignatius Martyr School
Aces
Becker Elementary School
Galindo Elementary School
Zilker Elementary
Travis Heights Elementary School
Barton Hills Elementary School
St Elmo Elementary School
Capital City Baptist School
Joslin Elementary School
Linder Elementary School
South Austin Pictures